What is the reason for the decline in the cryptocurrency market today 06/01/2022?
crypto liteToday's price has dropped Bitcoin Significantly as the price is now only hovering around $43,000, the speculation is starting to spread in the cryptocurrency community.
This is due to the sideways price movement after the Fed's commitment to reduce the balance sheet.
Bitcoin and Cryptocurrency Market Crash
Today's bitcoin price fell below $44,000 shortly after notes from the Federal Reserve's Federal Open Market Committee meeting in December that reaffirmed efforts to regulate the balance sheet.
Minutes after the Federal Open Market Committee's December meeting of the Federal Reserve,
Where it revealed that the regulator is working to reduce its balance sheet and raise interest rates in 2022,
This led to a decline in Bitcoin (BTC) and the broader cryptocurrency market, as the stock markets declined.
The price of BTC fell to $43,000 as the stock markets corrected. This led to a $222 million liquidation wave in less than an hour.
And according to the data TradingView Bitcoin was hit by a sell-off that pushed the price to an intraday low of $43,717 after bouncing around the support near $46,000 for a few days.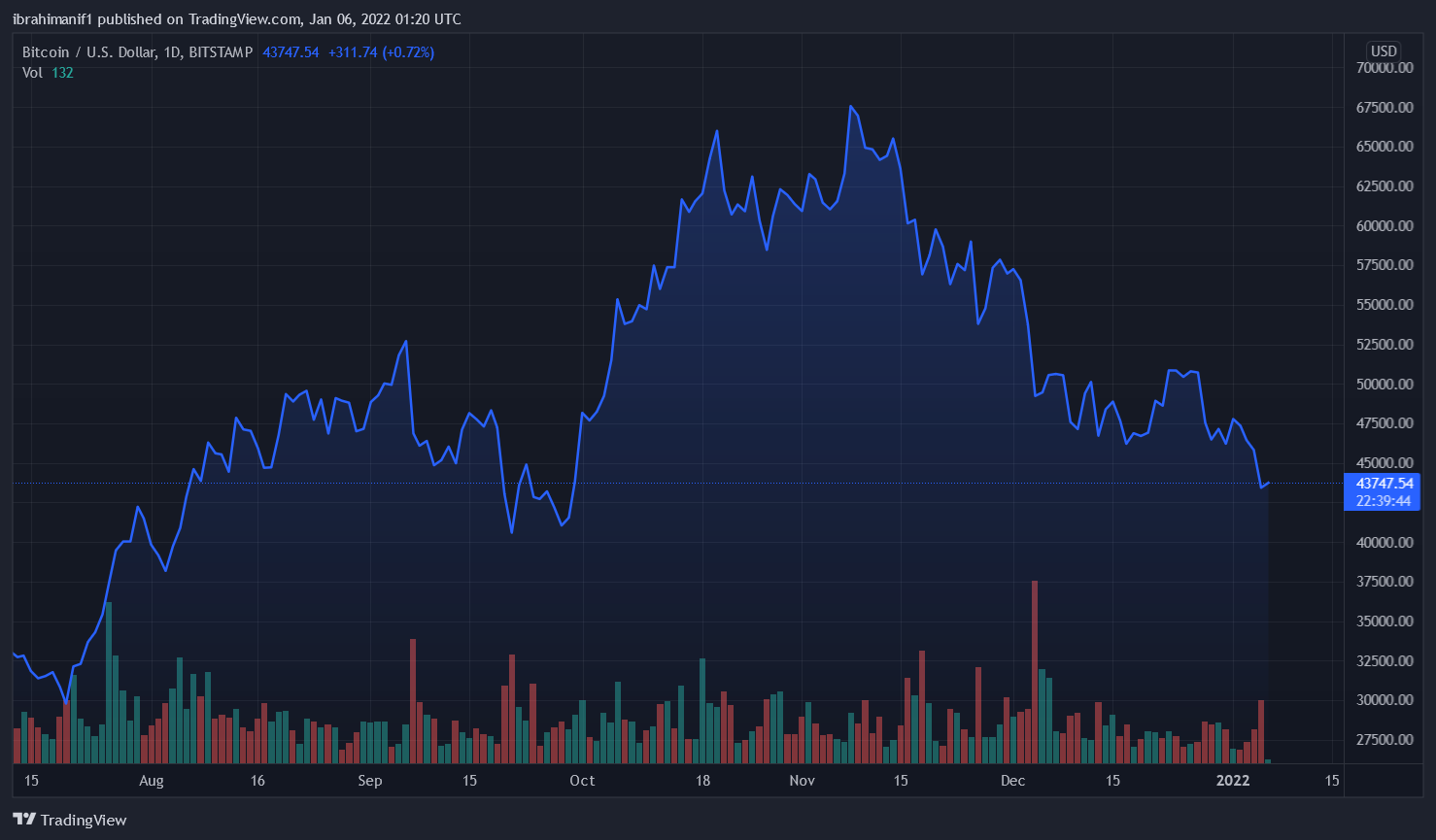 The Fed is expected to start raising the benchmark interest rate in March, "which means that the balance sheet reduction could start before the summer."
Crypto Lite – a site specialized in news Cryptocurrencydigital currency analysis
Financial services and advice, and real-time update of digital currency rates
(Visit our YouTube channel: lite investment channel And our Facebook page: Crypto-Light_Crypto-Light ,
On Telegram: Crypto – Cryptocurrency On Twitter: Crypto Light )
What is the reason for the decline in the cryptocurrency market today 06/01/2022?